Submitted by
lenka_kalvodova
on 30/04/2020 - 09:04.
In these difficult times, when we have a feeling that the whole world has stopped functioning, we are happy to bring something new and fresh to see the light of day.  It is my greatest pleasure to announce that ESN Charles University is adopting the new visual identity of ESN AISBL. All ESN sections from the whole Europe voted at the Annual General Meeting in Thessaloniki 2019 and accepted our new amazing logo. We believe you will like our new modern look, representing a new era of Erasmus.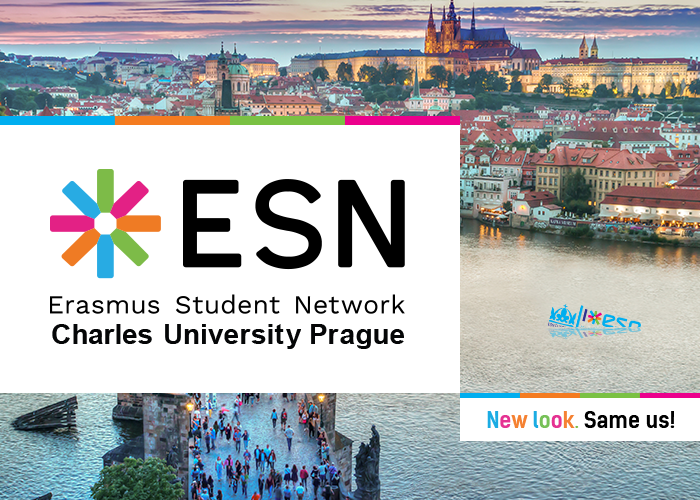 This change brings not only the update of our visuals. For us it represents change and progress we have managed to make in these past years. We changed the name of our organisation to ESN CU in 2017, because we wanted our name to reflect our ESN identity. Throughout the following 2 years we were working hard to create and stabilize our teams dedicated to Events organization, Communication, Finances and Human Resources, to be able to organize the best activities to make every Erasmus experience in Prague unforgettable. Our work got us all here: we made this last huge change in our brand, reorganized our internal structure and were able to recruit more than 30 volunteers working in 4 different teams, improving their soft and hard skills and making Erasmus in Prague a true experience. For all of that I have to say thank you - to all exchange students and our volunteers for the support, energy and great work. That is truly the only and most powerful source of our work - all our students. 
Last but not least, let me congratulate all of us in ESN for making this rebranding happen. I hope you are all proud of yourselves and getting ready for the next challenge. 
#CUinPrague
Linda